The kitchen is often considered the heart of the home, and the cabinets play a significant role in its functionality and aesthetics. Kitchen cabinet door styles can dramatically impact the overall look and feel of your kitchen. With a wide array of options available, choosing the right cabinet door style can be both exciting and challenging and is a great way to add some personality and share your personal style into your kitchen design. In this comprehensive guide, we share 13 different styles of kitchen cabinets, explore various designs, materials, and finishes to help you make an informed decision for your new kitchen remodel or renovation.
Add a header to begin generating the table of contents
Shaker cabinet doors are a timeless and versatile choice that has remained popular for centuries and is one of the more popular cabinet door styles. Their clean and simple design features a flat center panel framed by square edges and are a classic style. Shaker doors can complement a wide range of kitchen aesthetics, from traditional to contemporary. They are available in various materials, including wood and MDF, and can be painted or stained to match your preferred color scheme.
We used inset shaker cabinet doors in both our pantry and our dry bar.
Raised Panel Cabinet Doors
Raised panel cabinet doors add a classic look and elegant touch to any kitchen. These doors feature a raised center panel that is above the frame, creating depth and dimension. Raised panel doors are often associated with traditional designs and create a more formal kitchen esthetic. They are commonly crafted from solid wood, such as red oak or white oak, cherry, or maple, and can be customized with different profiles and finishes.
We have raised panel cabinet doors in our Arched Manor kitchen. When we moved in, we had them repainted and you can check out that process here! 
Flat Panel (Slab) Cabinet Doors
Flat panel cabinet doors, also known as slab doors, create clean lines and have a sleek and contemporary appearance. They consist of a single, unadorned panel with no raised or recessed features. This minimalist design is perfect for a modern look and minimalist kitchens. Flat panel doors are typically made from materials like plywood, MDF, or laminate and can be finished in a variety of colors and textures.
A great example of flat panel cabinets can be found in this kitchen designed by Jackie Currie Taylor.
Beadboard cabinet doors bring a charming cottage or farmhouse aesthetic to your kitchen. They feature vertical grooves or "beads" running down the center panel, creating a textured and rustic look. Beadboard doors are often made from wood and can be painted in light, pastel shades to enhance their country-style appeal.
You can find several examples of beadboard cabinet doors here by Hunt's Kitchen & Design. 
Glass Front Cabinet Doors
Glass cabinet doors offer a unique opportunity to showcase your kitchenware and add an element of sophistication. These doors feature a panel of glass that allows you to display dishes, glassware, or decorative items. The glass can be clear, frosted, or textured, providing various levels of transparency and privacy. Glass front doors are often combined with other door styles, such as Shaker or raised panel, to create a harmonious balance between openness and tradition.
We love the look of these glass front cabinets designed by Jean Stoffer. 
Louvered cabinet doors are characterized by horizontal slats or "louvers" that allow for ventilation while maintaining a distinctive appearance. They are commonly associated with coastal or tropical kitchen designs and can be made from wood, MDF, or even metal. Louvered doors add a touch of casual elegance to your kitchen and work well in spaces with a beachy or relaxed vibe. They are best used to cover appliances or cabinets that need proper ventilation because of any equipment it holds.
A great example of louvered cabinets can be found here designed by Stuart Nordin.
Distressed cabinet doors bring a sense of age and character to your kitchen. This style intentionally incorporates imperfections and weathered finishes to create a vintage or rustic appearance. Distressing techniques can include sanding, denting, or applying a glaze to give the cabinets an antique look. Distressed doors are commonly made from natural wood and can be paired with other design elements like aged hardware and reclaimed wood countertops.
There are some great images of distressed cabinets in this Domino article!
Mitered cabinet doors feature a joint where two pieces of the door frame meet at a 45-degree angle. This joint creates a sophisticated and elegant look, often associated with custom and high-end kitchen designs. Mitered doors can be crafted from various wood species and can be stained or painted to match your desired color palette. Their precise craftsmanship and attention to detail make them a standout choice.
This article goes into more detail on what a mitered cabinet door is and how they are made. 
Beveled Edge Cabinet Doors
Beveled edge cabinet doors add a touch of refinement with their angled edges. This style is characterized by the edges of the door being cut at an angle, creating a beveled or chamfered profile. Beveled edge doors can be paired with various door styles, such as Shaker or raised panel, to add a subtle detail that enhances the overall look of the cabinets.
Reclaimed Wood Cabinet Doors
Reclaimed wood cabinet doors are an eco-friendly and rustic option for those who appreciate the beauty of weathered and repurposed materials. These doors are crafted from salvaged wood, such as barnwood or old hardwood flooring, giving your kitchen a unique and sustainable appeal. Reclaimed wood doors can be customized with different finishes to highlight the wood's natural character and history.
This would be a great resource if you are in the market to purchase reclaimed wood cabinet doors!
Metal cabinet doors bring an industrial and contemporary edge to your kitchen. Commonly made from materials like stainless steel, aluminum, or brass, these doors offer durability and a sleek aesthetic. Metal doors can be paired with glass inserts for a modern and open look, making them ideal for urban and loft-style kitchens.
Mirrored cabinet doors can brighten up your kitchen by reflecting light and creating a sense of spaciousness. These doors feature a mirrored surface that adds a touch of glamour and sophistication. Mirrored doors can be paired with other door styles or used on specific cabinets, such as a bar or pantry area, to create a striking focal point.
We love the mirrored cabinetry in this pantry designed by Bria Hammel Interiors! 
Inset vs Overlay Cabinet Doors
Inset cabinet doors and overlay cabinet doors represent two distinct approaches to cabinet design, and their primary difference lies in how they sit in relation to the cabinet frame. An Inset door is meticulously fitted inside the cabinet frame, providing a flush and precise appearance. This style exudes a sense of craftsmanship and sophistication, often associated with traditional and high-end kitchen designs. In contrast, overlay cabinet doors, whether you are looking at full overlay doors or partial overlay doors, cover a portion or the entirety of the cabinet frame, creating a more versatile and budget-friendly option. Overlay doors can be used to achieve a variety of design aesthetics, from contemporary to classic, and they offer easier installation while still allowing for a tailored and personalized look. The choice between inset and overlay ultimately depends on your desired kitchen style, budget, and the level of detail you seek in your cabinetry.
Difference Between Stock, Semi-Custom and Custom Cabinets
Stock cabinets, semi-custom cabinets, and custom cabinets each offer distinct advantages and considerations in the realm of kitchen cabinetry. Stock cabinets are pre-made and readily available in standard sizes and designs. They are the most budget-friendly option but offer limited flexibility in terms of customization which means you will most likely not be able to find all of the styles mentioned above. Semi-custom cabinets strike a balance by allowing some degree of personalization, such as choosing style or finishes, color, and minor modifications to dimensions. Custom cabinets, on the other hand, provide the ultimate in flexibility and creativity. They are entirely tailored to your specifications, accommodating unique design needs and storage solutions. However, this level of customization often comes at a higher price point. In essence, the choice between stock, semi-custom, and custom cabinets depends on your budget, the level of customization you desire, and your willingness to invest in a one-of-a-kind kitchen space.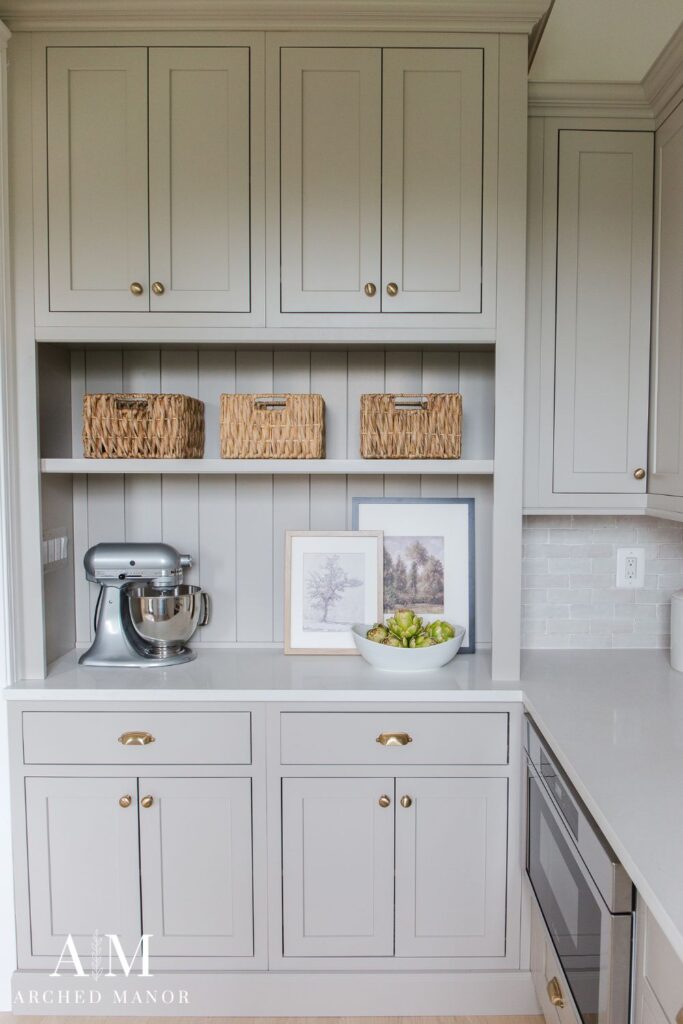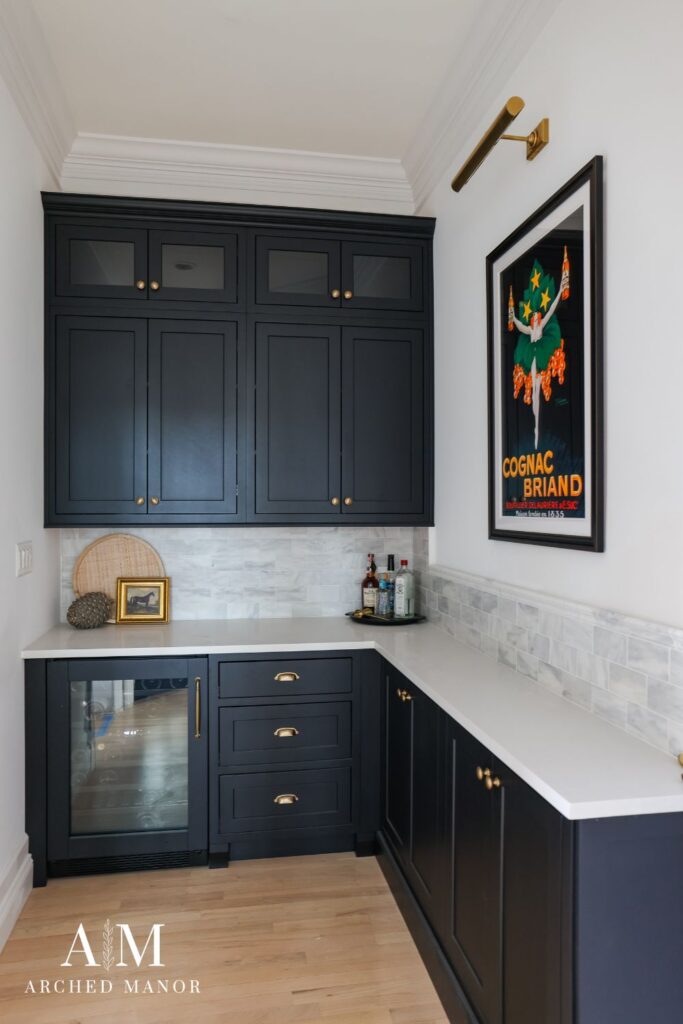 If you are in the market for new cabinet doors, choosing the right style of cabinet door is a crucial decision that can significantly impact the overall look and functionality of your kitchen. The variety of styles available allows you to tailor your cabinets to your personal taste and the overall aesthetic of your home. Whether you prefer the timeless simplicity of Shaker doors, the classic elegance of raised panel doors, or the modern appeal of flat panel doors, there's a cabinet door style to suit every kitchen design.
Remember to consider not only the visual appeal of the doors but also their practicality and compatibility with your lifestyle. Factors such as maintenance, durability, and budget should also play a role in your decision-making process. By carefully selecting from the different types of cabinet doors, you can transform your kitchen into a space that is both beautiful and functional, making it the heart of your home for years to come.
What are the most popular kitchen cabinet styles today?
The most popular kitchen cabinet styles today include Shaker, flat panel (slab), and raised panel designs, which offer a blend of timeless aesthetics and modern versatility.
How do I choose the right cabinet style for my kitchen?
Choosing the right cabinet style involves considering your kitchen's overall design theme. For a classic look, opt for Shaker or raised panel doors, while flat panel doors are perfect for modern and minimalist kitchens.
What materials are commonly used for kitchen cabinet doors?
Common materials for kitchen cabinet doors include wood species like oak, cherry, and maple, as well as engineered options like MDF (Medium-Density Fiberboard) and laminate for more budget-friendly choices.
Are there eco-friendly cabinet door options available?
Yes, eco-friendly cabinet doors can be crafted from reclaimed wood or sustainable materials. Look for FSC-certified wood and low-VOC finishes for environmentally conscious choices.
What is the difference between a full overlay and partial overlay cabinet door style?
Full overlay cabinet doors completely cover the cabinet frame, providing a seamless and modern look. Partial overlay doors only partially cover the frame, leaving a visible reveal, and are often associated with more traditional styles.
Can I mix and match different cabinet door styles in my kitchen?
Yes, mixing and matching cabinet door styles can create a unique and customized kitchen design. It's a creative approach that can add depth and visual interest to your space.