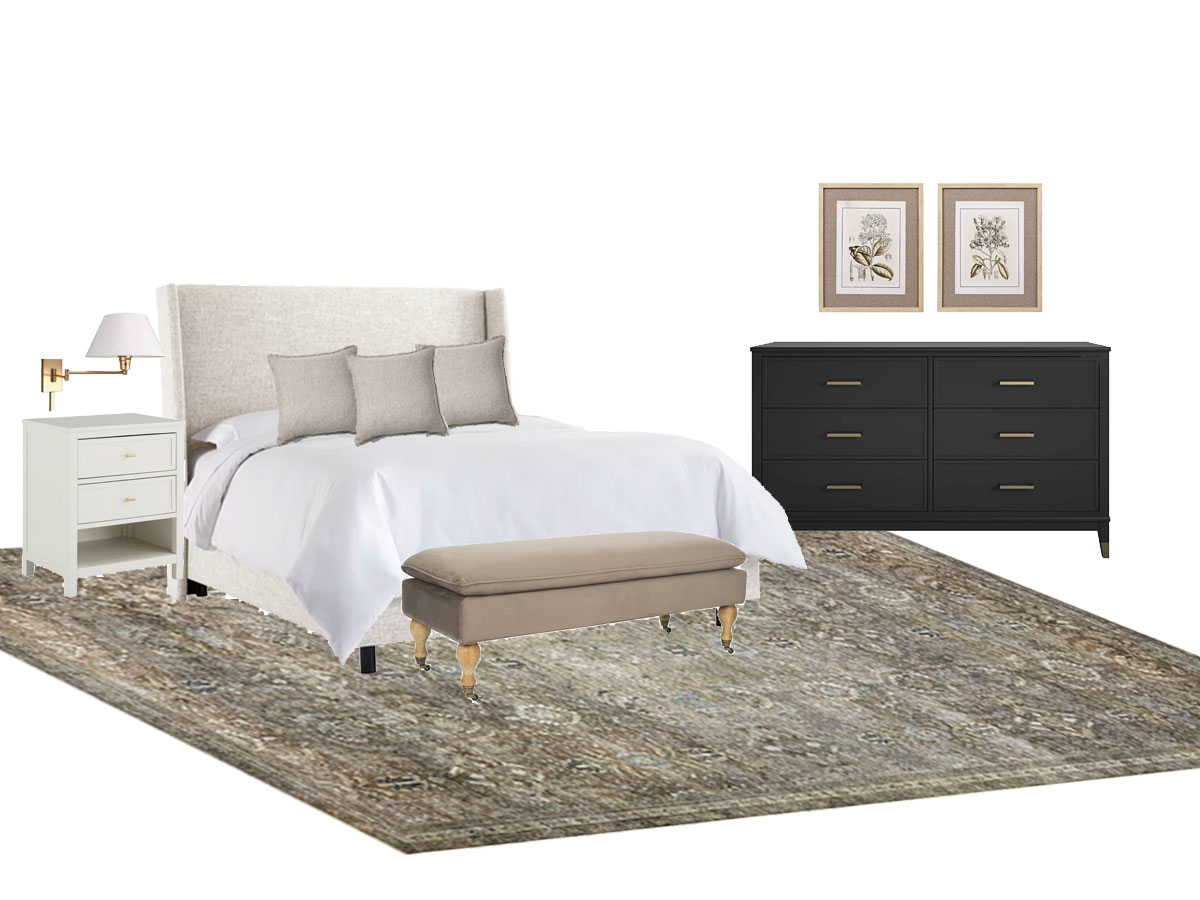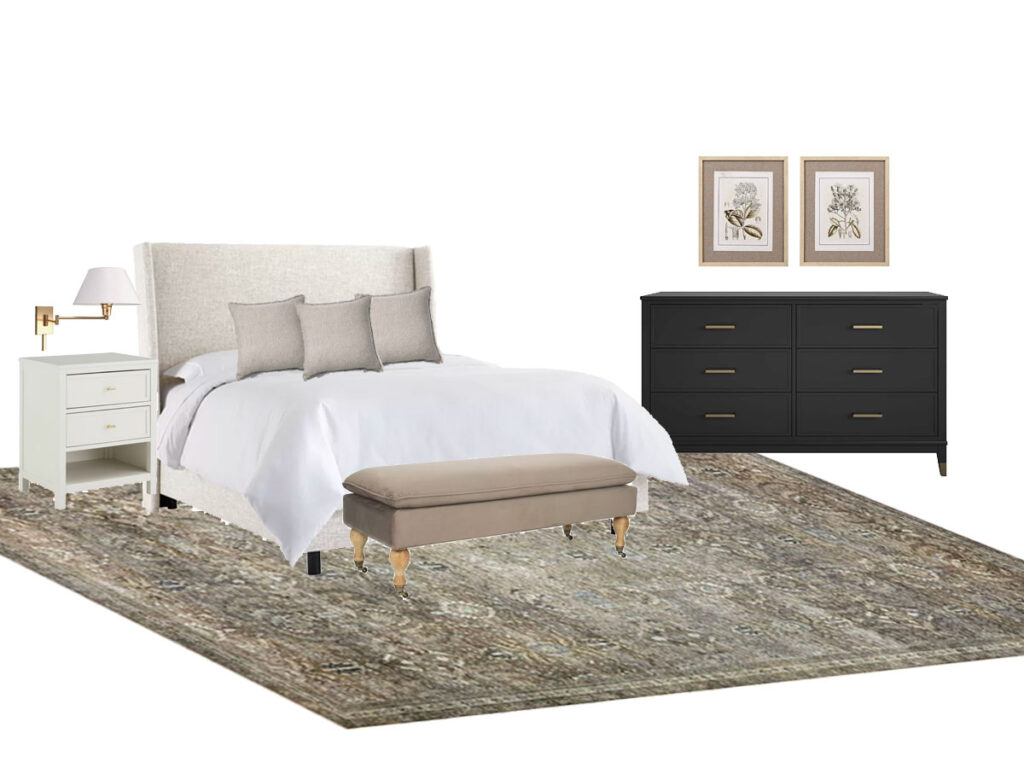 It has been such a busy couple of months with the holidays and also our pantry and dry bar projects under way, but it feels so nice to have finally completed another design board!
We receive a lot of requests to share affordable decor and furniture, so I thought it would be a good idea to make a series of design boards made up of less expensive items!
The first of this series is this beautiful (I know I am biased) neutral bedroom design! If you add up the all the prices of everything shown in the design, both decor and furniture, this entire room is less than $2,500!
Here are links to all the items:
---

---
If you would like to see more bedroom designs, check out these mood boards we have previously posted: