We put a poll out on Instagram the other day and asked what mood boards you would all would like to see. The response was overwhelmingly for a bedroom mood board! Well ask (or poll) and you shall receive! We appreciate the continued support and positive response we received on this bedroom we designed a couple of months ago, and were eager to create some more, so we went ahead and created 2 new ones for you all!
Warm and Moody Bedroom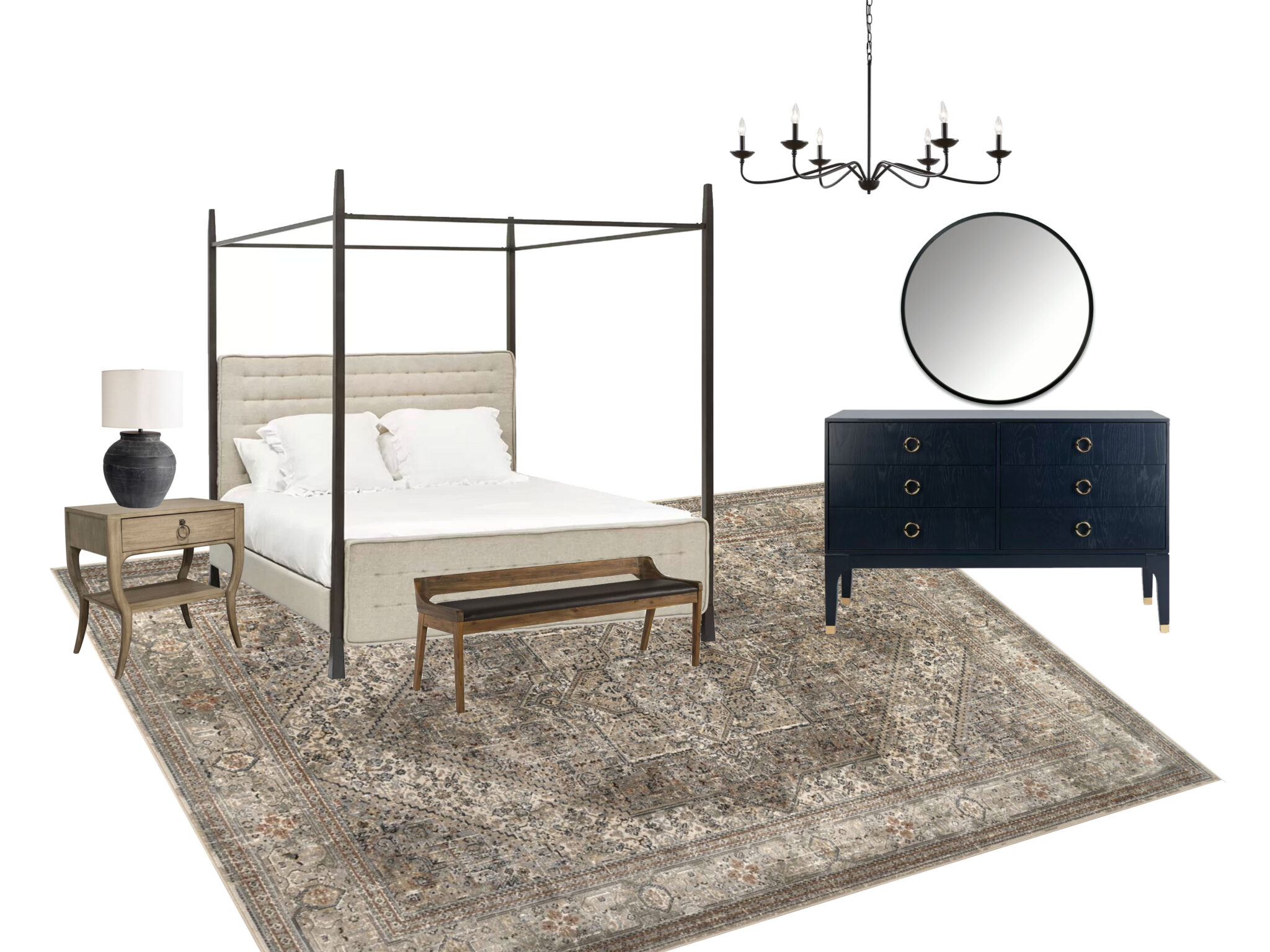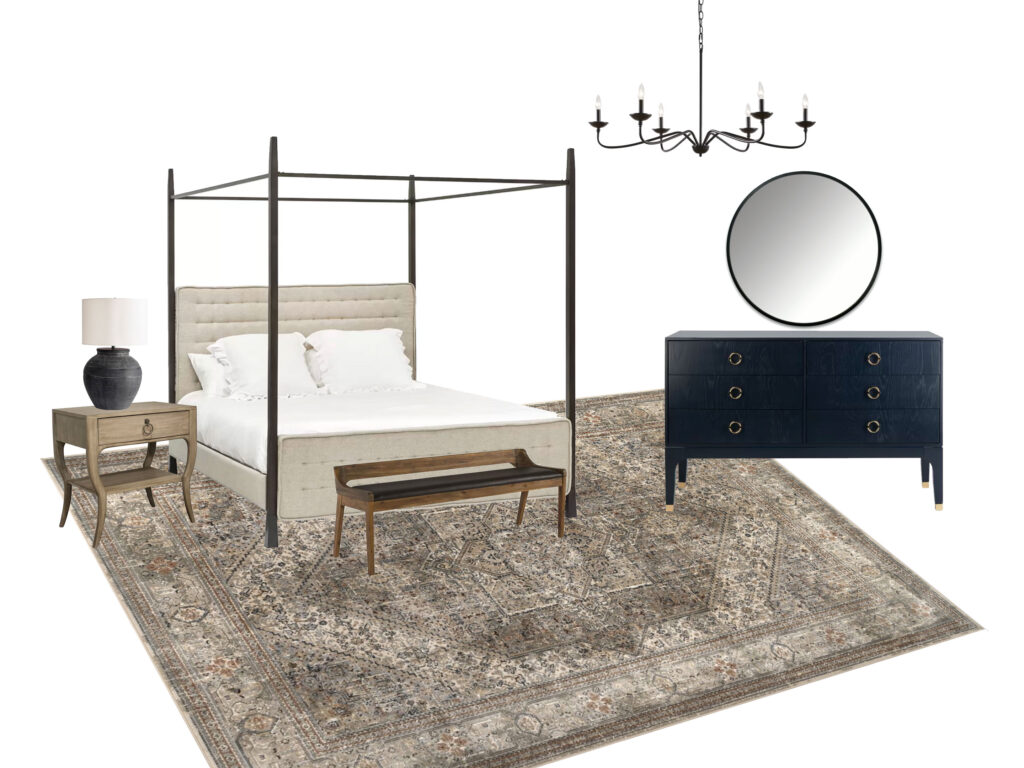 For the first mood board, we wanted to include warm and moody- tones, however, to give you the full picture, we imagine this room with white walls and a picture frame molding details to brighten it up just a bit. To us, this is a dream master bedroom!
View Products

---
Americana Bedroom
The second mood board has more of a traditional Americana feel to it. As much as we love our neutrals (like the above mood board), we also love splashing in some color once in awhile and we think this navy blue bed does just that!
View Products

We would love to hear from you on what you like or what you would change with the above designs and thank you for following along!
---
Disclosure: We are happy to share products and links with you! Some of the links in this post are affiliate links and if you use them to make a purchase, we may earn a small commission on the sale. This helps us fund the reoccurring fees and expenses that go along with running a blog site.