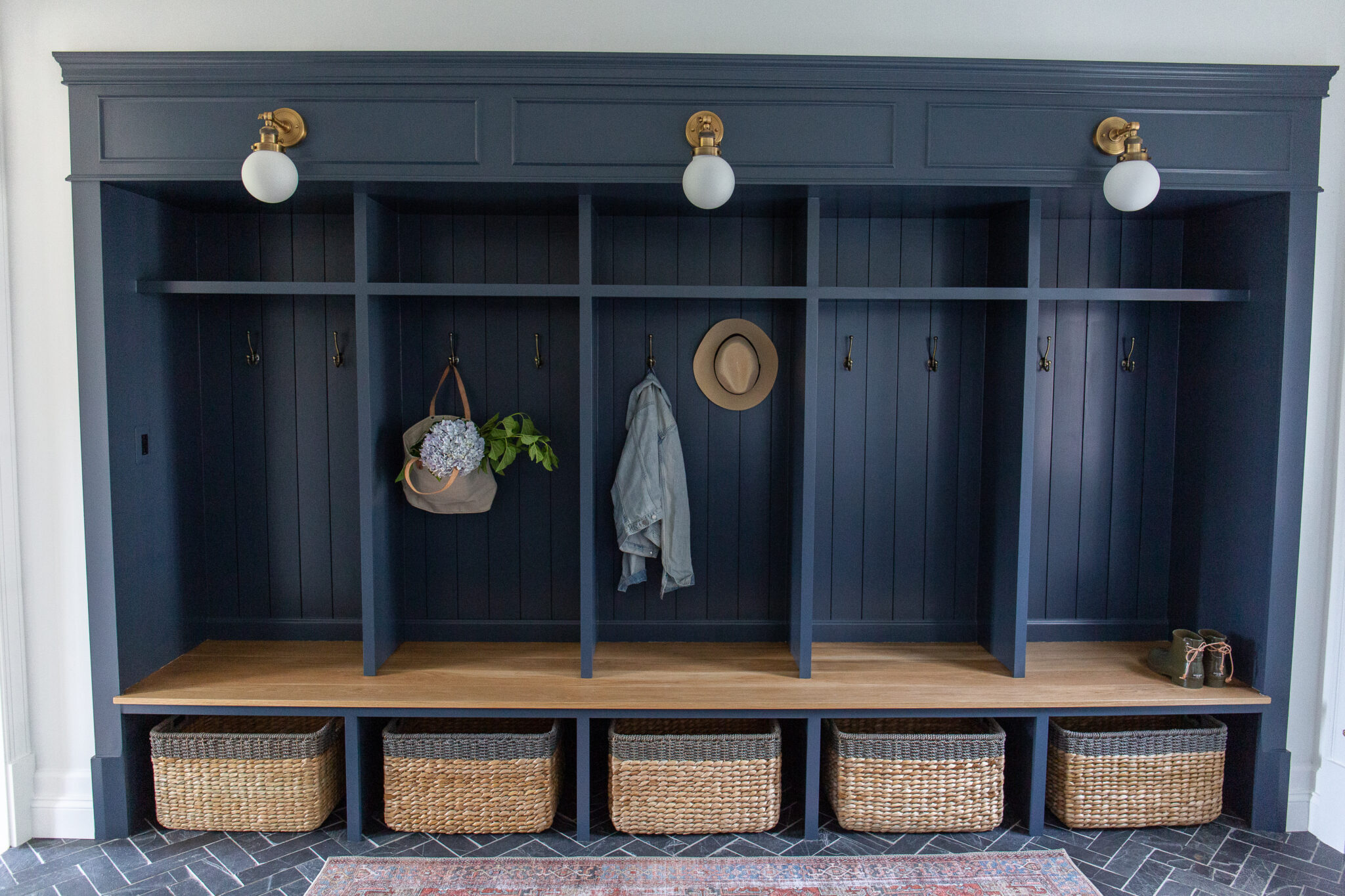 When we decided to build our mudroom lockers, there were 5 key areas we wanted to focus on to nail the design that suited us best (you can see our original mood board here). We have broken these out below in hopes that they guide you in your own mudroom locker construction or renovation!
1. Paint Color
There are a lot of things to consider when choosing paint colors for mudroom lockers. Will there be any natural light in the room? Is it a high traffic area? Ultimately we decided on Benjamin Moore 'Hale Navy' because we wanted a different color than the walls to make it look like a piece of furniture and because we have two little boys that are bound to bring in a lot of dirt and the dark color will help hide that.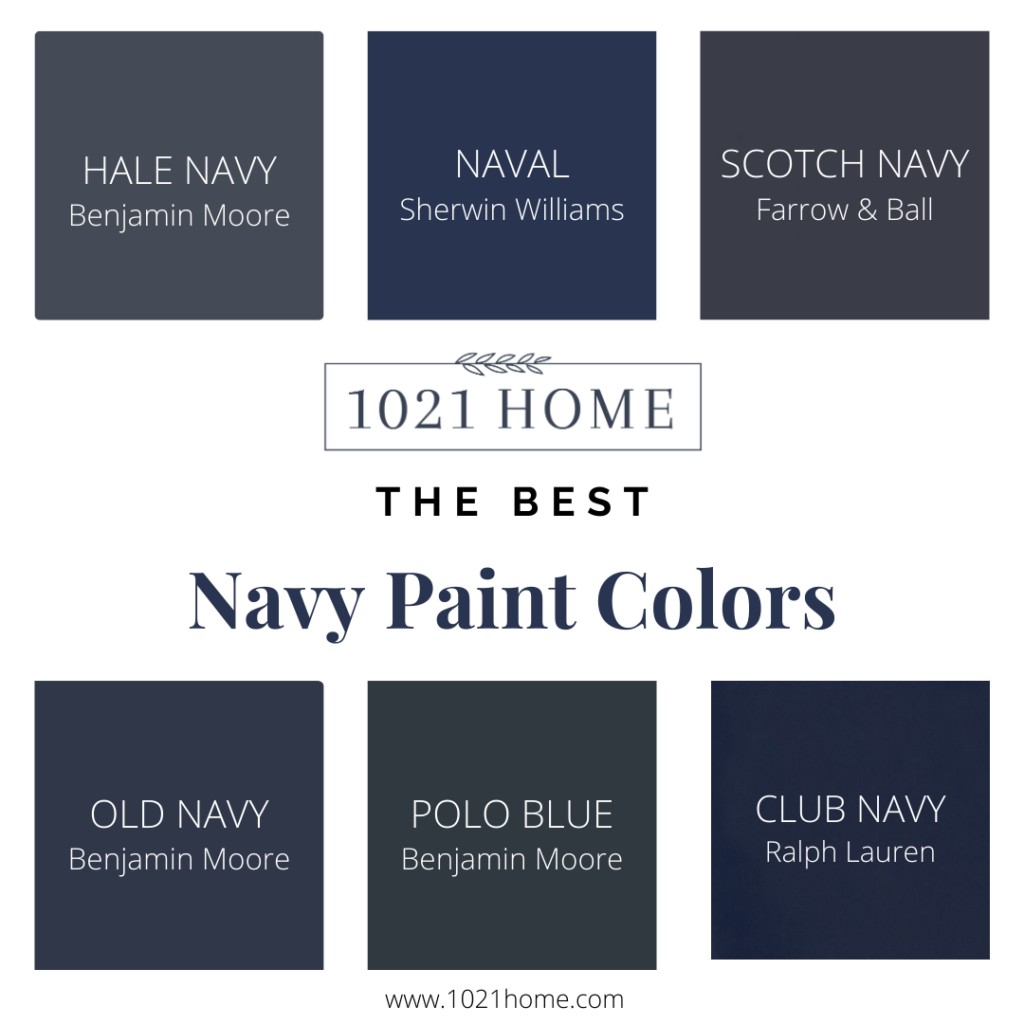 2. Bench Style
We knew we wanted a wood bench from the beginning, but there are still a lot of things to consider. If you are going to do wood, what type of wood? Red oak, white oak, butcher block? What width are the planks going to be? Will you leave the wood natural, stain it, paint it or cover it with a cushion?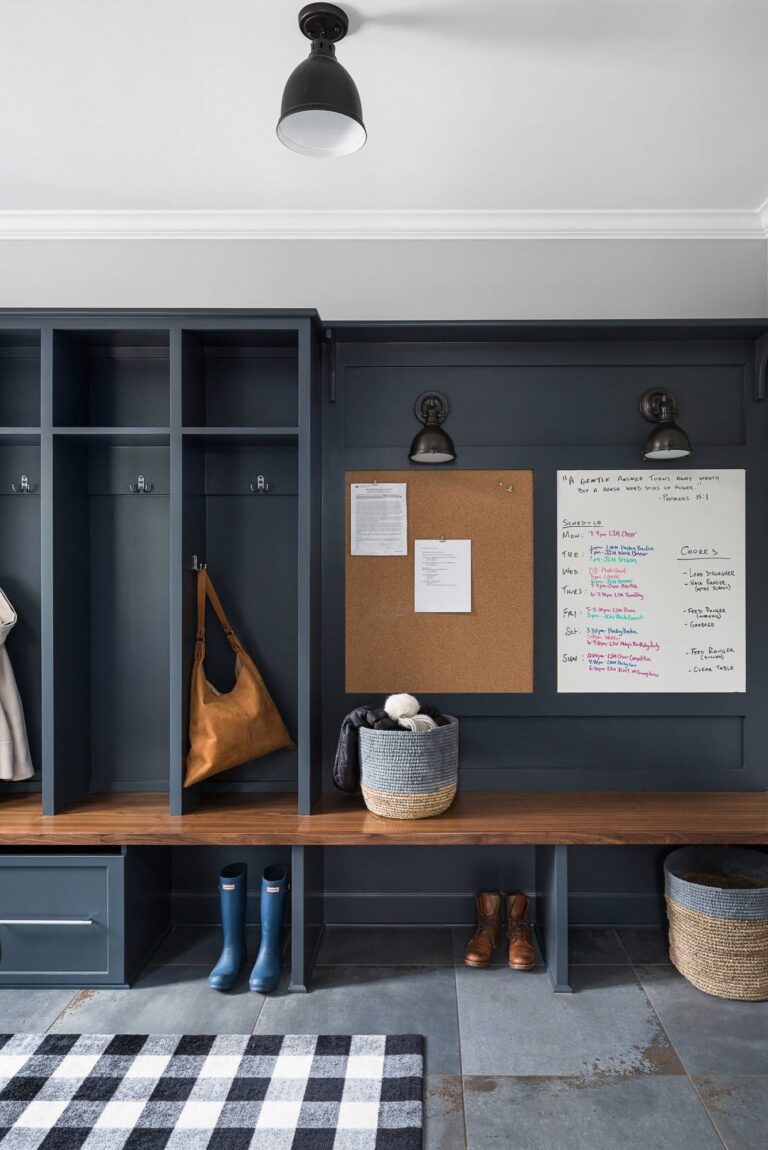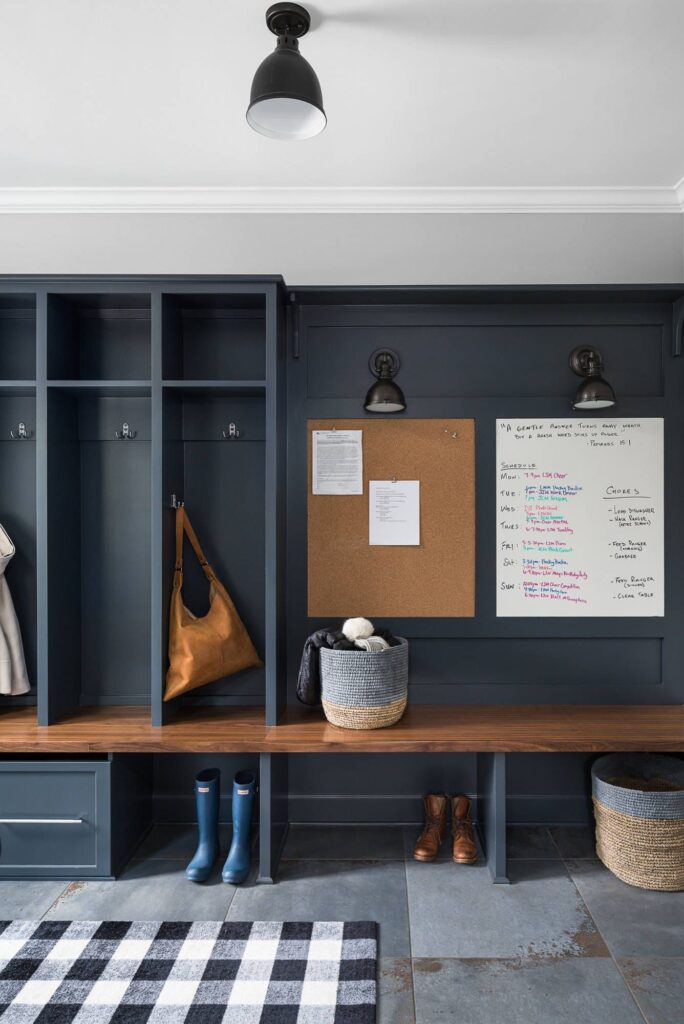 3. Custom Trim
As we mentioned above, we wanted these lockers to look like a custom piece of furniture. We accomplished this by using custom trim pieces that created a "one-unit" look and that also complimented our existing trim throughout the house. Places to add custom trim include the back of the lockers (we did vertical shiplap), the sides (we used tall baseboard trim and thicker planks to frame it out) and of course on top (we added a header board, picture frame molding around the lights, and a beautiful unique crown to top it off).
4. Lighting
If you have the opportunity to add lighting to your design, we highly recommend it. To take it up a notch in style, we would add sconces or even picture lights, similar to what you would use above a book shelf. If this isn't an option, consider adding pot-lights to the space if you don't have those already. We recommend matching the finish of the lights to the finish of the hooks/hardware. Also, install a dimmer switch so you can lower the intensity of the lights at night to create a relaxing vibe.

5. Storage
Storage was a big must for us. Also, by storage we especially mean baskets, or built in drawers to keep the clutter out of eyesight! We added the shelf on top of the hooks and although we don't have baskets for those shelves yet, it is still nice to have an added place to put our hats or even a handbag.

Build vs. Buy
If you would rather purchase your mudroom lockers instead of building them, then check out our blog post about The Top 5 Mudroom Lockers and Hall Trees to see the ones we love! It may ultimately save you time and money to purchase rather than to build it yourself!
---