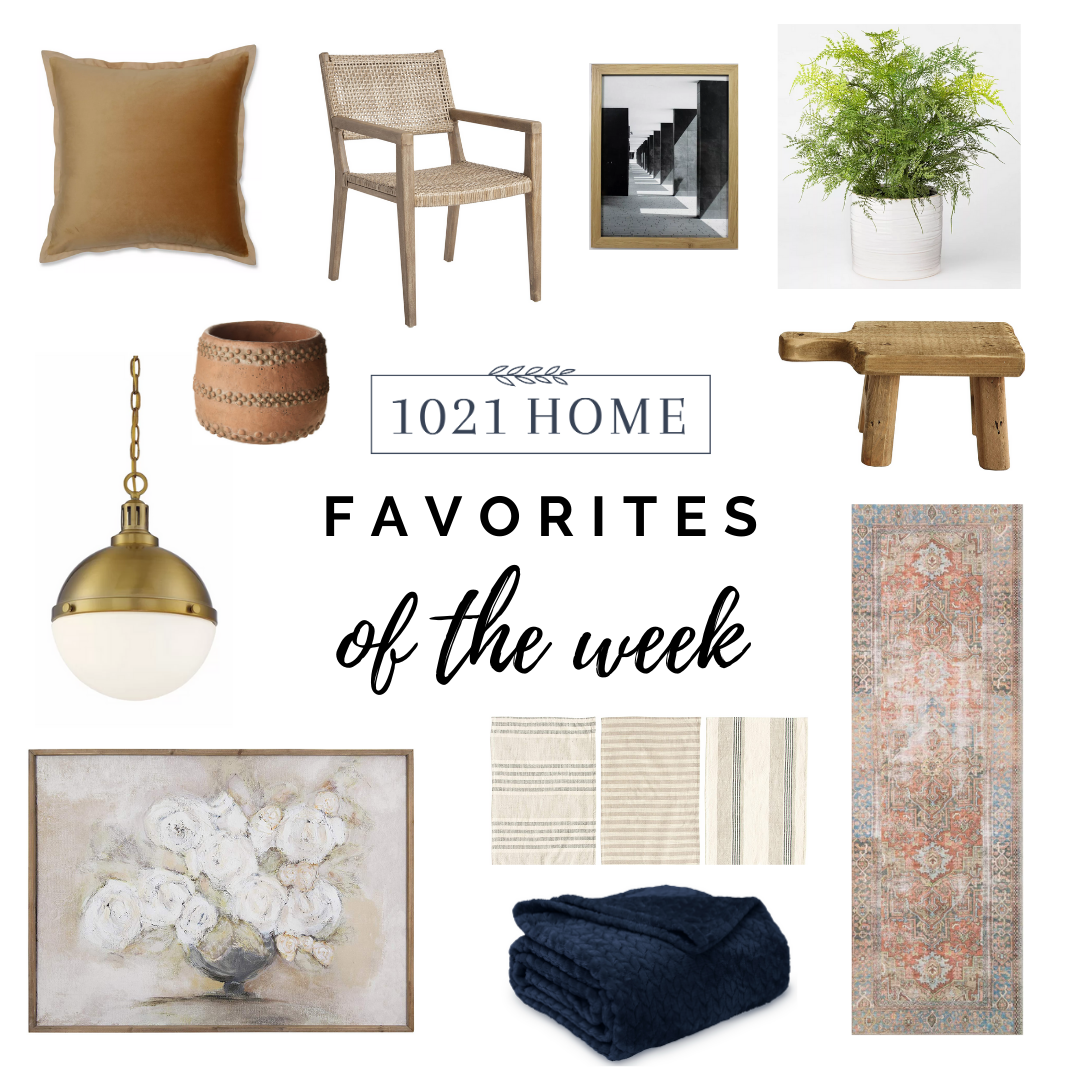 Since we are finishing up our mudroom, we have started to look into what we want our next project to be. We are considering several rooms (dining room, bedroom, home office), so we have started scouring the internet to find items that would work in these spaces as we develop mood boards and have decided to round up our favorite home decor pieces of the week for you in a blog.
We do currently own one item from this list which is the beautiful runner! It will be going in our mudroom and we found it here at the lowest price yet! We also currently have this faux fern in our shopping cart. We hope you enjoy the rest of our favorite home decor items of the week!
Here are some of our favorite items of the week:

---
Disclosure: We are happy to share products and links with you! Some of the links in this post are affiliate links and if you use them to make a purchase, we may earn a small commission on the sale. This helps us fund the reoccurring fees and expenses that go along with running a blog site.