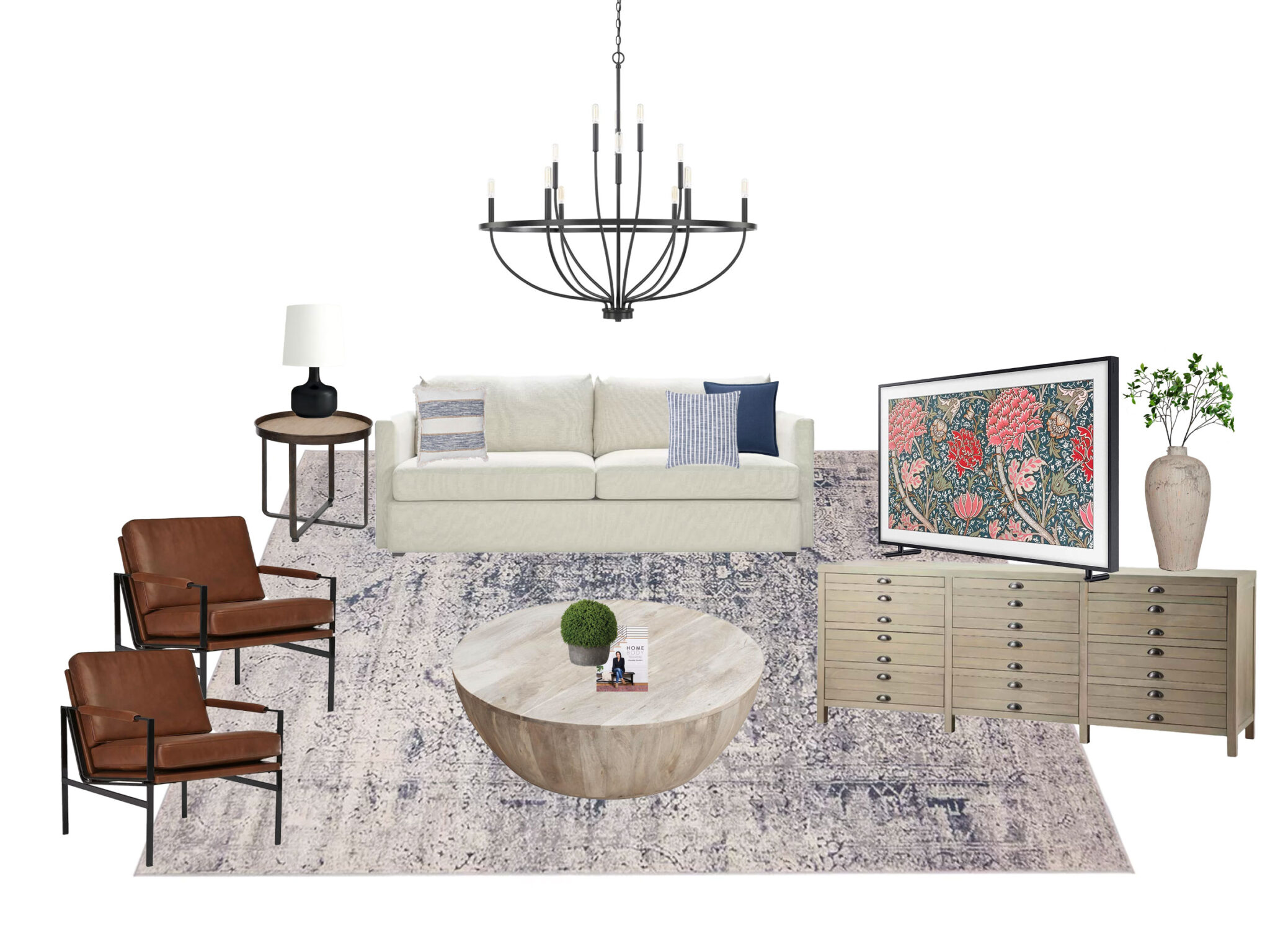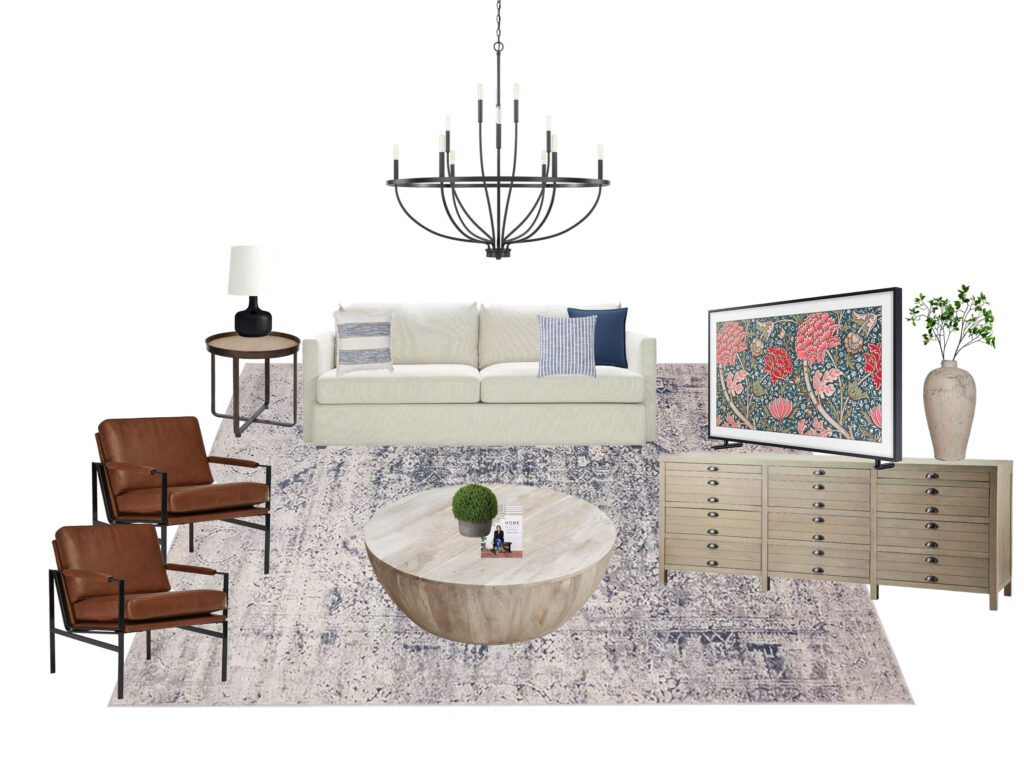 A new family room mood board for you all to enjoy! I'm loving all the warmth from the wood tones and the texture from the rug and accessories! I would love to hear what you all think about the mood board(s) so make sure to leave a comment below!
Here are the products I incorporated in the mood board and what I like about them:
---
Disclosure: We are happy to share products and links with you! Some of the links in this post are affiliate links and if you use them to make a purchase, we may earn a small commission on the sale. This helps us fund the reoccurring fees and expenses that go along with running a blog site.
---
Shop this Room