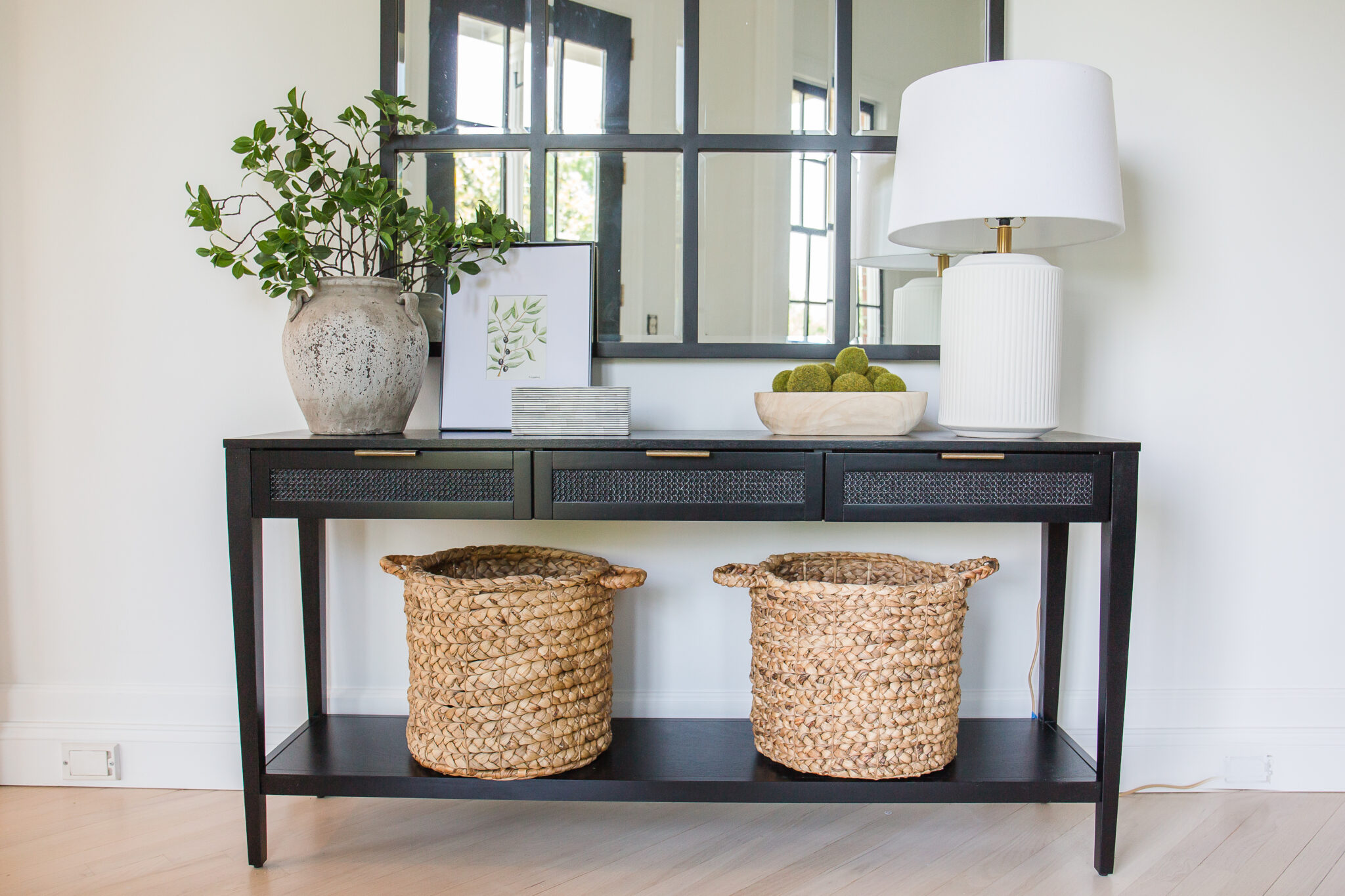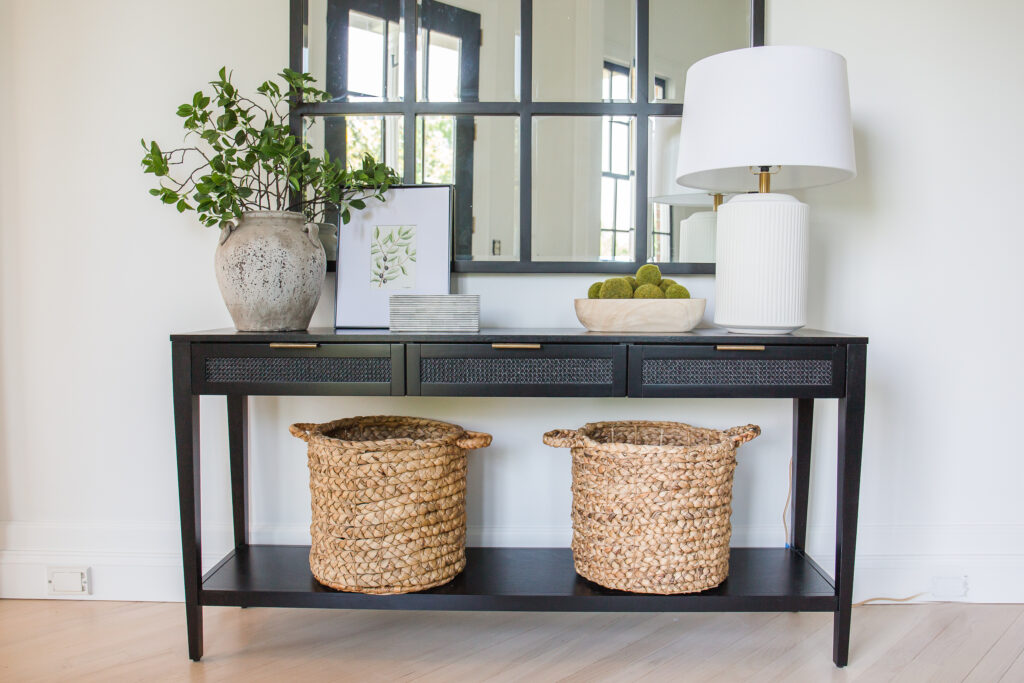 We have had so many people inquiring about the black console table in our side entryway (pictured above). We cannot say enough good things about the quality of this particular console table, especially for the price that we paid!
We love the contrast and elegance a black console table can bring to a space. No matter the shape of the table, it will mostly likely always look timeless and never go out of style when it is a classic color like black.
We have rounded up some great black console table options in various price ranges that would be a great addition to any room in your home! Also, if you are in the market for a console table in a different color or natural tone, we rounded up some affordable options here.
Black Console Tables – Under $500
1 / 2 / 3 / 4 / 5 / 6 / 7 / 8 / 9 / 10

---
Black Console Tables – Under $1000

---
Black Console Tables – Under $1500

---
Disclosure: We are happy to share products and links with you! Some of the links in this post are affiliate links and if you use them to make a purchase, we may earn a small commission on the sale. This helps us fund the reoccurring fees and expenses that go along with running a blog site.