Now that we have finished our mudroom lockers, we have been contemplating what we want our next project to be. After giving it some thought, we are ready to start working on our master bedroom. Don't get us wrong, the bedroom as it stands today is absolutely gorgeous, but we want to tackle things that we think will really make the room come to life!
The first thing we like to do before jumping in, is to somehow bring our ideas to paper (or a computer screen) to make sure we are on the same page. It also allows us to see what we want our final vision to look like and budget out what it will cost and/or decide if we want to tackle the project in phases.
Things we considered when creating our master bedroom design board:
Paint Color – Do we need to paint anything in the room? Walls, ceiling, trim, etc.?
Millwork – Is there any millwork we would like to incorporate? Picture frame molding or shiplap on the walls? Coffered ceiling or beams on the ceiling?
Windows – Do we want window treatments on these windows and if yes, do we want shades, blinds or curtains?
Furniture – Do we need any additional furniture to fill the space and make it functional to our needs?
Accessories – To finish off the space, do we need new artwork, mirrors or plants?
So without further ado, after taking all of the above into consideration we were able to come up with a master bedroom design board. This may of course change over time, but we think it is a great place to start.
Here is our master bedroom as it stands today: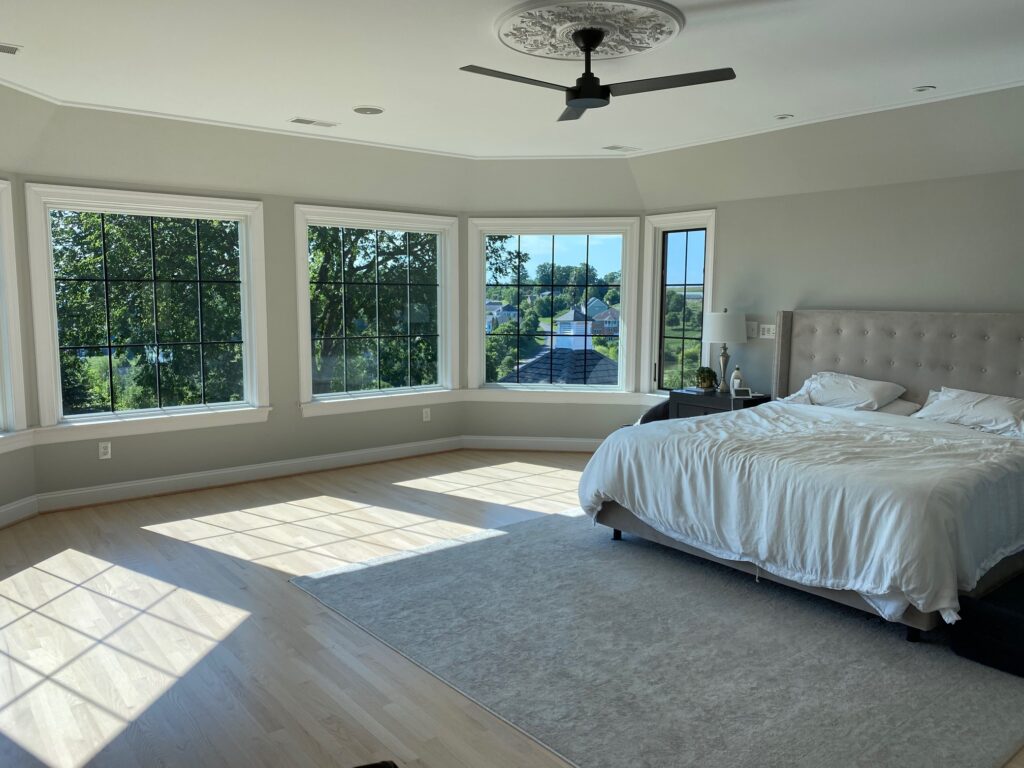 And here is the design board for what we would like to transform it into: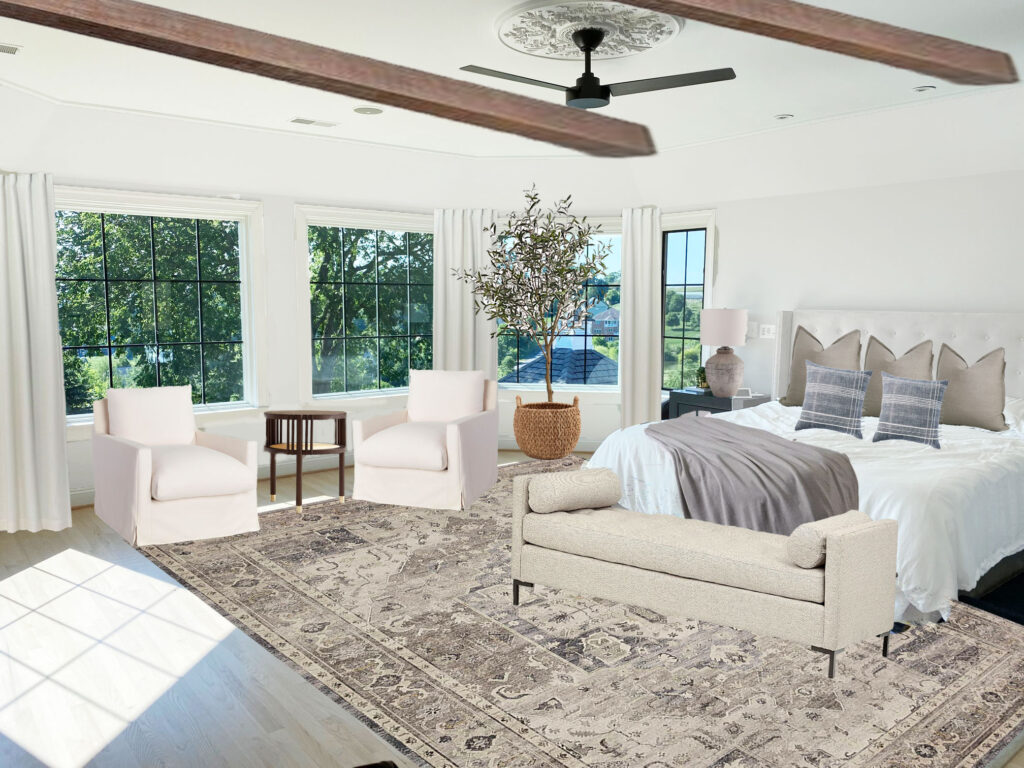 Here are some of the furniture and home decor pieces included into the design: