Horses have been around since dinosaurs roamed the earth. Well, maybe not that long, but they have been galloping on this earth for many millenniums and therefore, to us, these stallions are timeless.  They are majestic, stately, and regal – so why not incorporate them into your home?!  You may have noticed that we sprinkled in some horse décor in many of our rooms in The Arched Manor, and we love the timeless look they project. 
We saddled up our researching stirrups and plowed through our favorite stores and sites to round up our favorite horse décor: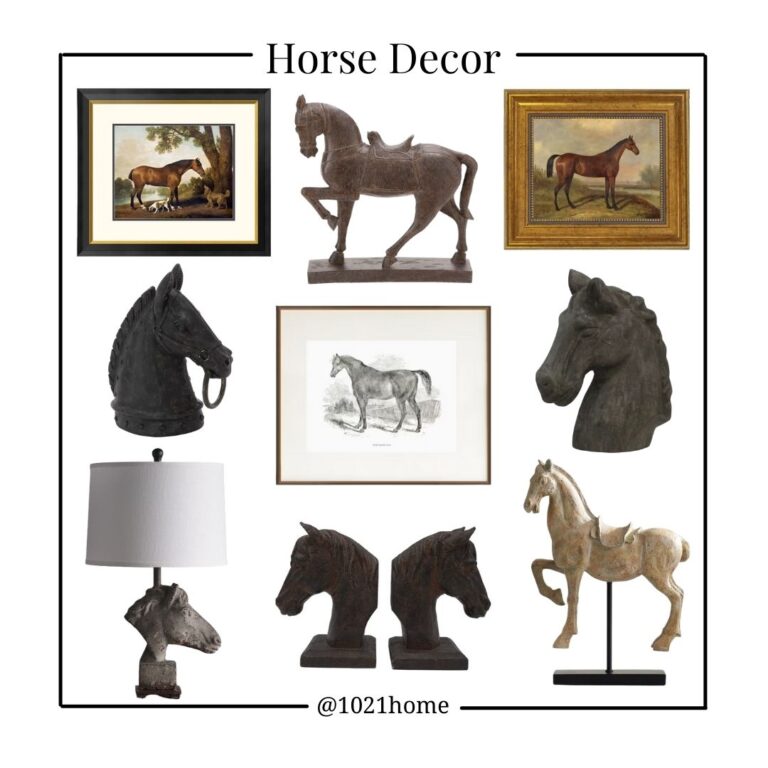 Don't horse around! Some of these items are on sale and won't be available for long, so use the links below to purchase them for your stable or for your 'neigh'bor!