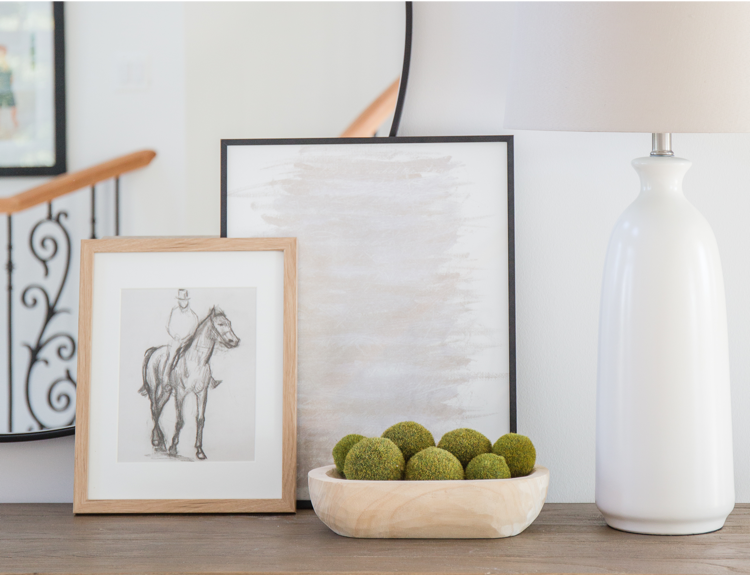 We have been walking around our house lately and just feeling like it is a little bare and that it is time to commit to some artwork! While we absolutely adore original art and would LOVE to support artists, we are just not in a place currently where we feel like it is a good idea to invest in these pieces. Between balls and toys flying through the air and dog slobber that we find in unusually high places on our wall, we just know that something would happen to them. So how do we get the look of original pieces, but at a more affordable (and replaceable price)? Digital art prints!
There are so many wonderful art shops on Etsy where you can purchase digital prints and then have them printed somewhere. We have recently printed ours through mpix and are really happy with how they came out.
To give you some more ideas on digital art that is out there, we have rounded up some of our favorites below based on style! We have also included some of our favorite affordable picture frames.
Abstract Digital Art

Landscape/Still life Digital Art

Picture Frames